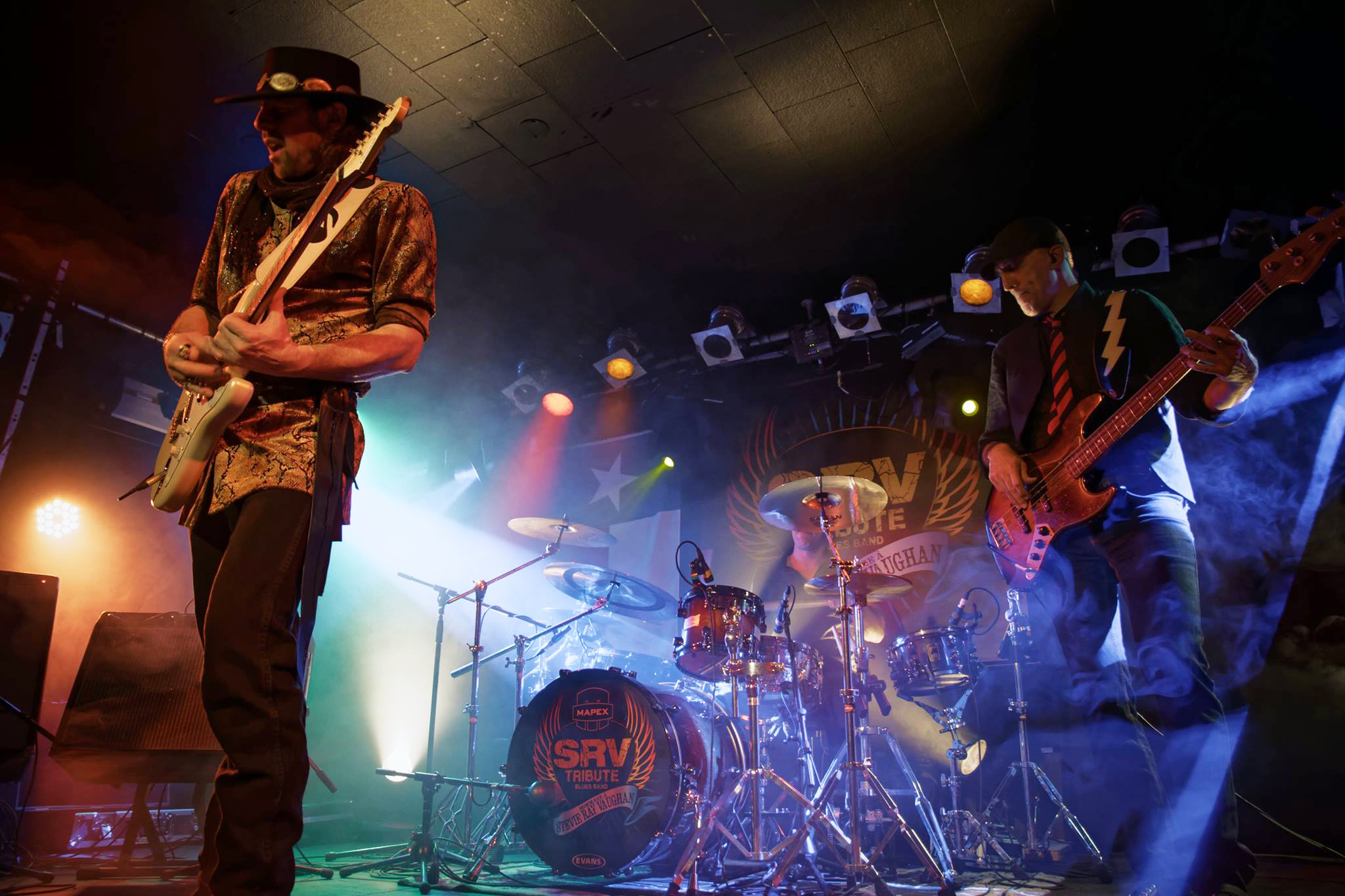 Gros automne en vue pour le SRV Tribute Blues Band. On commence en grand avec un show au
Théâtre Rialto
de
Montréal
. Notre passage à la petite salle du Rialto - le Piccolo - l'an dernier a été remarqué : on nous a offert la grande salle. Une offre qui ne se refuse pas! C'est donc samedi le 17 septembre qu'on monte sur cette super scène dans ce super décor. Ce sera aussi le 50e spectacle du groupe dans sa nouvelle formule. Bref, un show mémorable en perspective!
On enchaine avec
Edmundston
au Nouveau-Brunswick la fin de semaine suivante, le 24 septembre. Notre passage au Festival Jazz et Blues en 2015 a, là-aussi, eu des échos. C'est donc avec plaisir qu'on retourne dans cette ville, au
Café D'la Vieille Forge
. Le public en feu de 2015, on vous attend!!!
Et c'est avec plaisir qu'on retourne jouer au
Cécile et Ramone
de
Québec
le 14 octobre pour un show «local»! La place est reconnue pour son ambiance spéciale et ses spectacles hommage de qualité, ça va être un honneur de monter sur cette scène. Et ça va être toute une soirée, garanti!
Une autre belle salle nous attend le 22 octobre, le
Vieux Théâtre de La Baie
(
Saguenay
). On est dus pour un autre show d'enfer au Saguenay où on est toujours accueillis en grand. Le genre d'accueil qui vous donne un boost d'énergie sur scène et qui se traduit par une soirée mémorable!
Suivront des spectacles à
Repentigny
(5 novembre),
Saint-Romuald
(18 novembre) et
Amqui
(3 décembre) pour clore en beauté une super année 2016. On s'en reparle bientôt... Tous les détails sont dans la section «
shows
». Come On, venez nous voir!
Big season in order for the SRV Tribute Blues Band. It begins in style with a show at the Rialto Theatre in Montreal. Our passage to the small Rialto - the Piccolo - last year was noticed: we have been offered the great room. An offer we can't refuse! It is Saturday, September 17 that we play on this super stage in this great venue. This will also be the 50th show for the band in its new formula. In short, a memorable show in perspective!

Edmundston, New Brunswick, is on target for the following weekend, September 24. Our passage to the Jazz and Blues Festival in 2015 there were also noticed, so it is with pleasure that we return to this city at Café D'la Vieille Forge! The public in fire back in 2015, we expect you!!!

And it's a pleasure to go back and play at Cecile et Ramone in Québec City on October 14 for a "local" show! The place is known for its special ambience and the quality of his tribute shows, it'll be an honor to go up on that stage. And it'll be a great evening, guaranteed!

Another great venue awaits us on October 22, the Vieux Théâtre de La Baie (Saguenay). It's been a while since we played in Saguenay where we are always so welcome. The kind of reaction that gives you a boost of energy on stage, leading to a memorable evening!

Will follow the shows in Repentigny (November 5th), Saint-Romuald (November 18th) and Amqui (December 3rd) to conclude in style a great year 2016. More to come  soon...

All the details are in the "shows" section. Come on, come see us!